Cement
EIPA cooperates with all large cement manufacturers and plant constructors (OEMs).
Cement factories are one of the toughest and most demanding areas when it comes to wear and tear. Crushing, milling, mixing and transporting raw materials to the rotary furnace cause massive signs of wear (e.g. abrasion slag, erosion as well as fatigue) and strain the process as a result.
During clinker production and cement milling, the abrasion and erosion effects are reinforced even further. Continuous operation, extreme temperatures and thermal strains may cause cracks in the cast iron or rotary furnaces and in the grinding mill. Repairs need to be reliable and effective. It is in this area that EIPA has built up decades of experience and know-how.
For the cement industry, EIPA offers an extensive product range of wear protection, corrosion protection and related products to increase capacity and availability of all devices.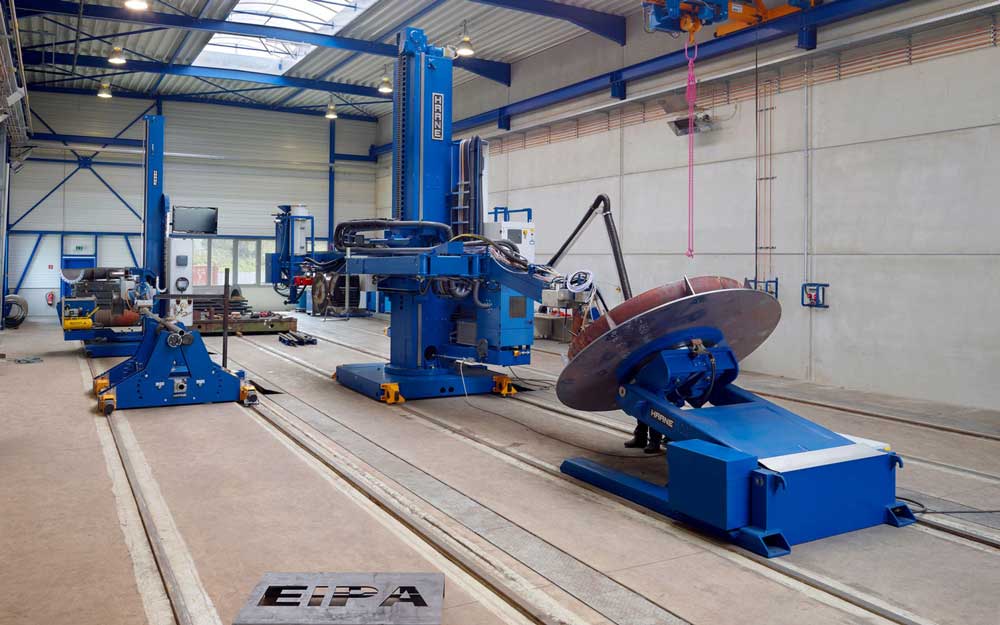 Concrete
Reliable service life in the concrete industry
For machines and plants in the concrete industry, EIPA has an extensive selection of products for wear protection from various manufacturers on offer. For concrete mixing plants of any type, such as single shaft, double shaft, continuous, turbine or pan mixers, EIPA is the perfect partner as original equipment manufacturer and spare parts supplier for almost all German and international manufacturers.
Asphalt
EIPA wear protection in the asphalt industry
When asphalt for street use is manufactured, bitumen is mixed with aggregates in the plants intended for this purpose. All plant components are subject to enormous wear and tear during the various manufacturing processes which results in the corresponding follow-up costs.
EIPA offers its customers in the asphalt tailor-made solutions for various wear and tear problems.
That includes an initial analysis and diagnosis of the problem as well as the development of ideas for the optimization of components subject to wear and tear and the selection of the right EIPA material which will provide protection from wear and tear, corrosion and/or heat. The result: cost efficiency for customers.