EIPA is known on the market for its wear technology in regard of handling with abrasive bulk materials of all kinds.
Numerous, wear-resistant materials, components and assemblies have proven to be reliable and results in an increase in availability of the plants.
Continuous conveyors, such as screw conveyors of all types, mixing screws or rotary valves are all exposed to abrasive media so that the extension of that business activity was necessary for EIPA.
Under the guidance of specialists with long-term experience in the area of conveyance and process technology, EIPA has continuously developed the delivery scope of spare parts over the last few years. For example, for screw conveyors: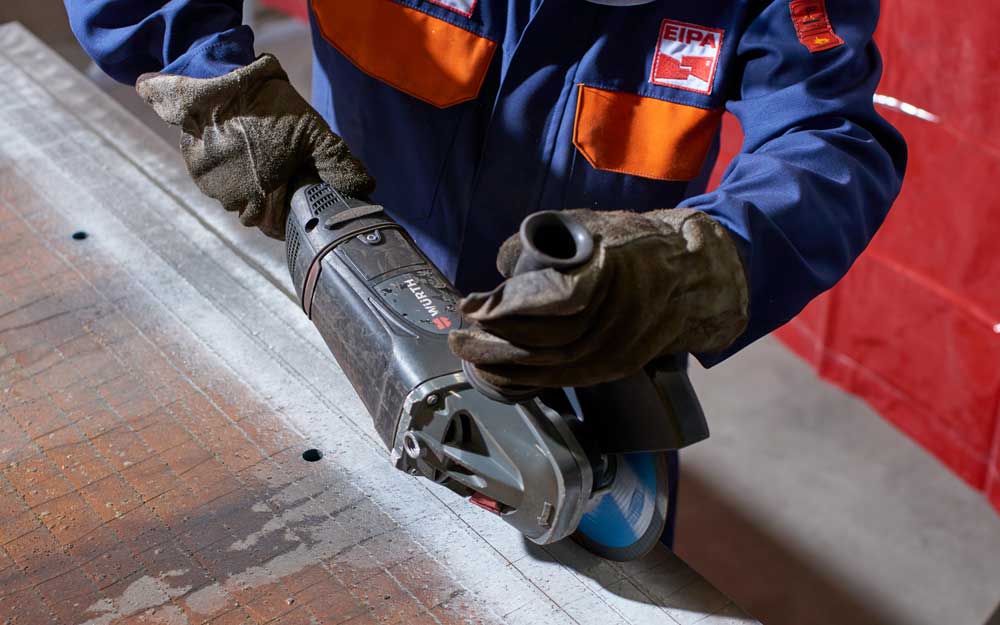 Shaft replacement work
Mixer shafts
Spiral pump hutches
Spiral pump hutch lining
Screw flights
Mixing tools
Shaft seals
Shaft sleeves
Today, EIPA plans, manufactures and assembles components ready for installation on the basis of saleable standard editions, supplemented by the long-life modifications and optimization adjusted to the process which previously led to a reduced availability and growing maintenance costs.
Moreover, we use intelligent solutions to reduce power of your equipment.
Speciality components
Screw conveyors:
Trough / Pipe screw conveyors
Overhung entry screw conveyor
Double screw conveyor
Double mixing screw conveyor
Rotary feeders:
Gravity rotary feeders
Self-cleaning rotary feeders with mech. discharging
Accessories and equipment for screw conveyors and rotary feeders:
Inlet and outlet chute
Flat slide valve
Change-over flaps
Transfer tubes
Spare parts for additional components, such as:
Bucket conveyors

Elevator buckets, inlet and outlet chutes, various linings
Trough chain conveyor / chain scraper

Walls, floors, chain guide rails, scraper rails, inlet and outlet chutes